In this project, students are asked to develop a set of twelve pictograms, one for each of the departments in the School of Art and Art History at the University of Iowa. Students are encouraged to visit studios, meet faculty, peers and graduate students to find out the best visual representation for that area of study.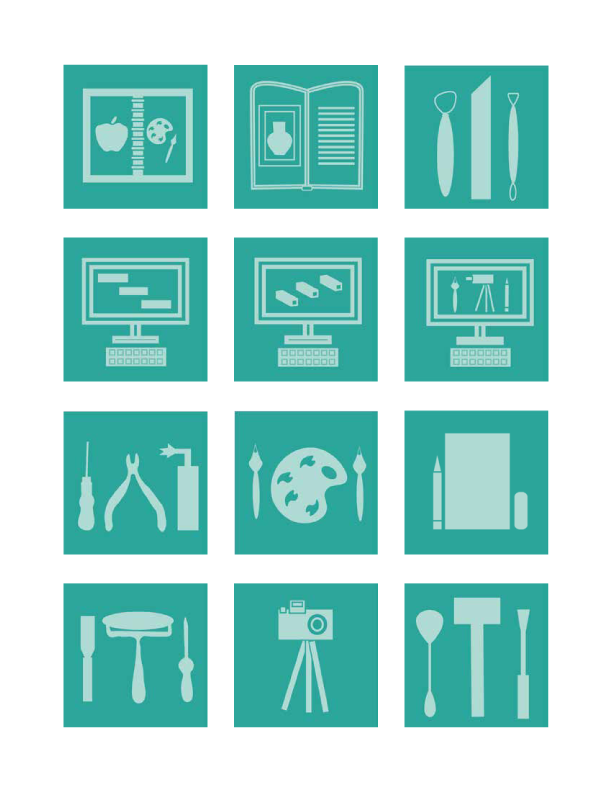 Spring 2018, Graphic Design 1: Madelyn D.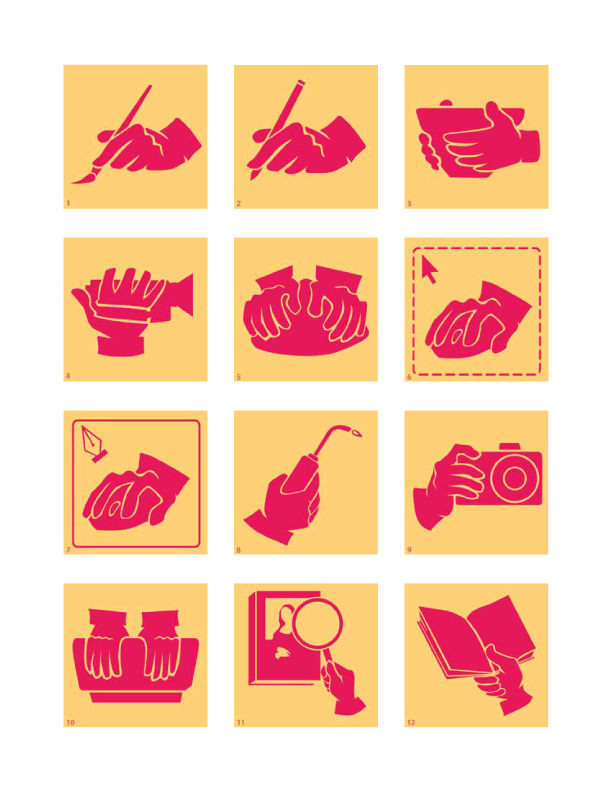 Spring 2016, Graphic Design 1: Shannon M.