The purpose of this project was to have students build on their color theory and color psychology knowledge while effectively using the grid. Students were asked to choose a city or landmark important to them, and then explore different color relationships in each composition.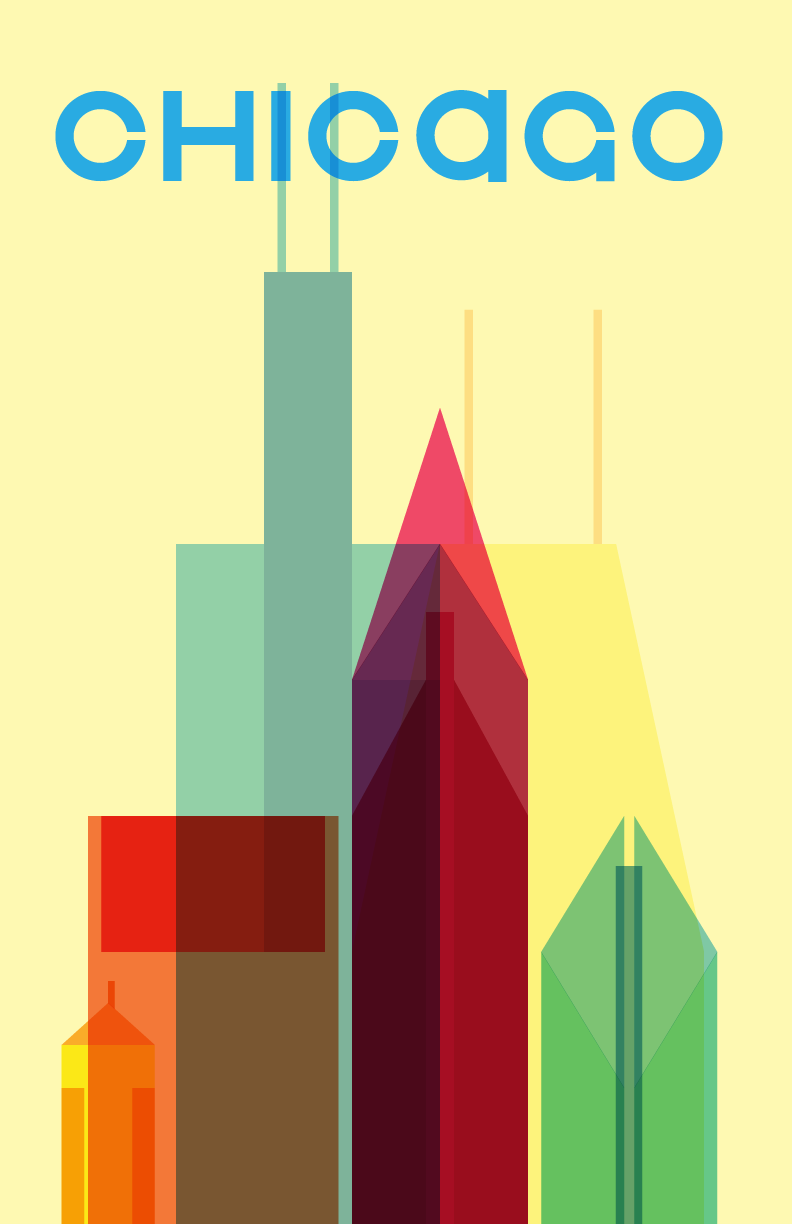 Spring 2018, Graphic Design 1: Steven L.  
Fall 2018, Graphic Design 1: Joy L.